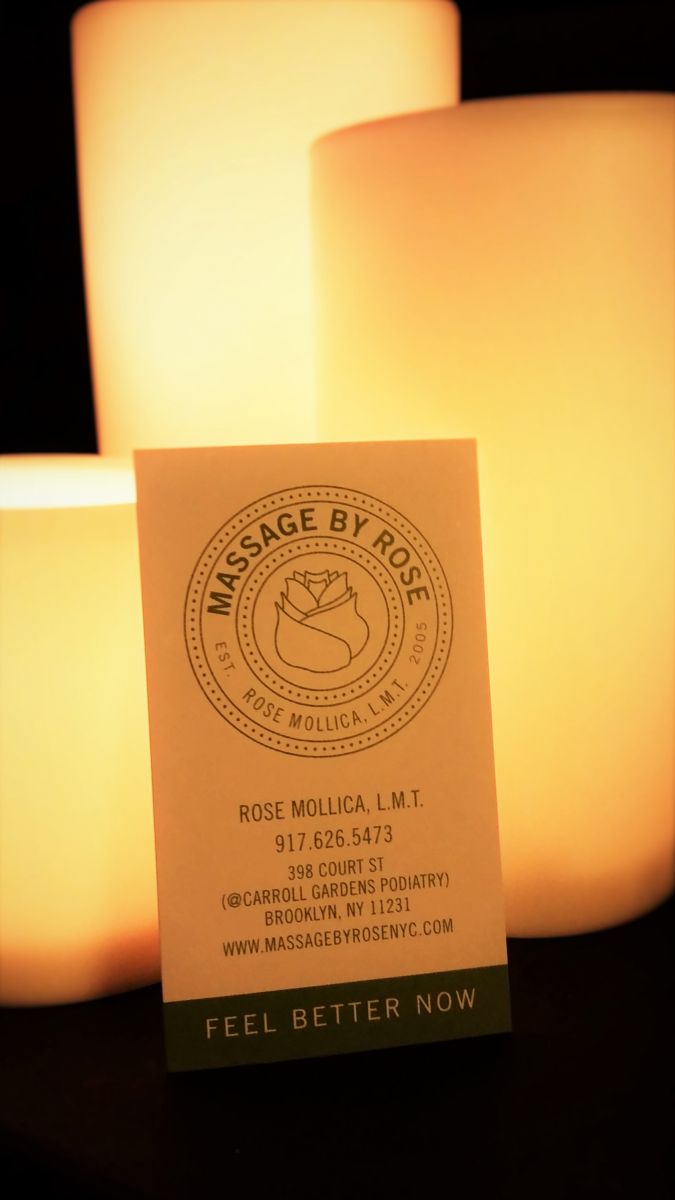 Welcome!​ WE ARE MOVING BACK TO THE KWT! (Kensington/Windsor Terrace area) Spring brings milestones and moves...12 years in practice and a move back home in April. Same great bodywork, even better location. Chronic pain hurts. When you hurt you limit your activities and stop doing the things you love. Change the way your body feels about pain and feel better in your body. Massage can help. Stress makes it hard to focus, hard to sleep, hard to take care of one's self. Stop the cycle. Massage can help.
Rose Mollica, LMT will help you feel better in your body with personalized therapy that nurtures both body and mind. With knowledge and experience we work together to facilitate relief from musculoskeletal issues such as chronic pain, injury, overuse, and stress, helping you sleep better, move more freely, and keep you enjoying the activities you love. No bull, just great bodywork.
Experience the finest massage treatment Brooklyn has to offer at my studio or your home.
Book today. Feel better now.